Santiago de Compostela is located at the terminus of the Camino de Santiago, a pilgrimage route attracting walkers from around the world. Could there be a better place to launch Trails Film than this historic trail destination?
Watch the Films


Our Premiere
Trails Film 2018 was created by the determined effort of a group of film-loving members of the World Trails Network. Through rich cinematography, selected films explored themes including trail creation, adventure, spirituality, healing, and diversity in nature and culture.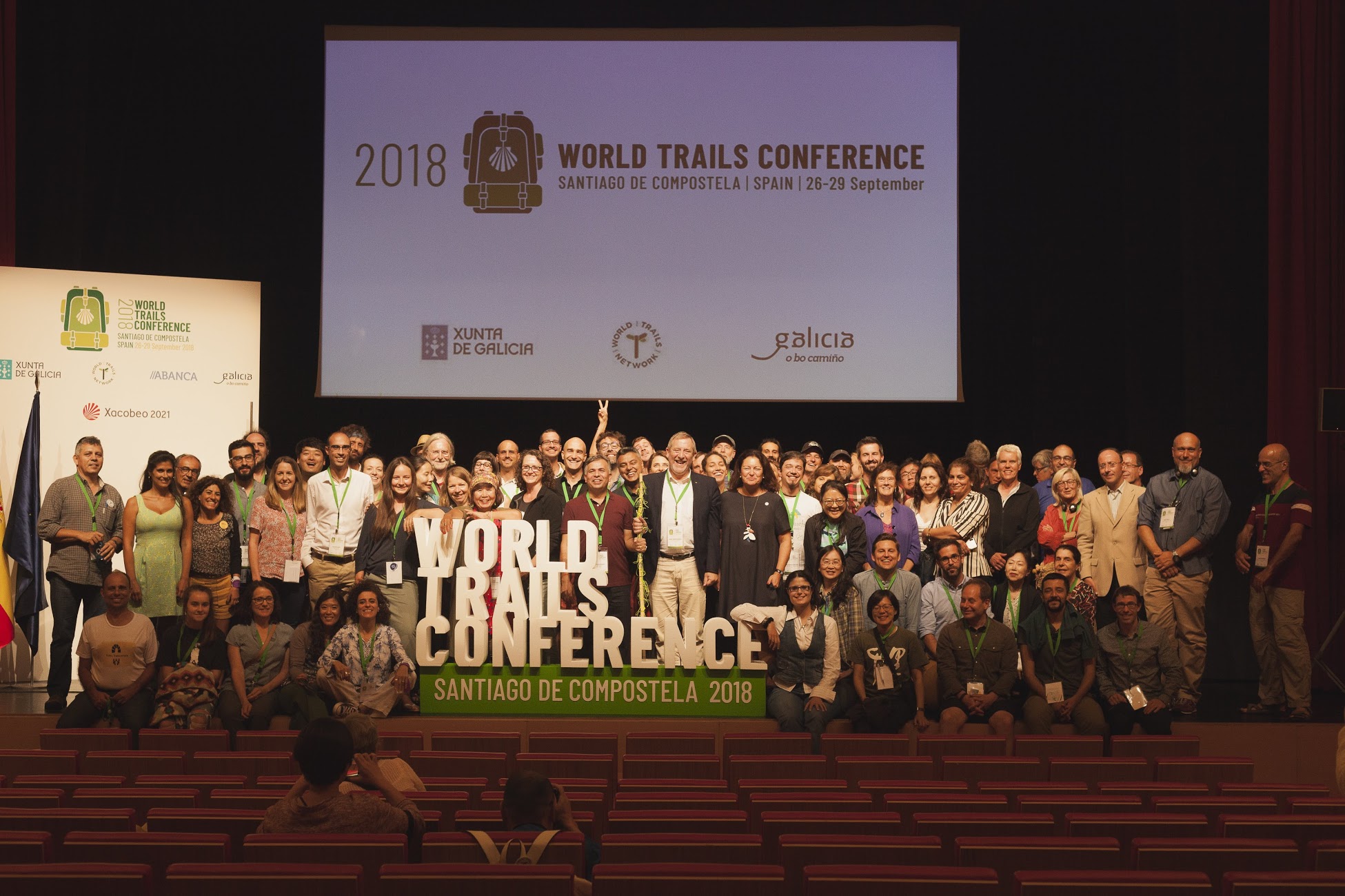 Director: Annie O'Neil
Director: Jessica Lewis
Production Assistant: Rebecca Goldstein
Director of Photography/Editor: Todd Pinckney
This is not a beautiful hiking video (2017)
Director : Peter Hochhauser
Trilha Transcarioca(2017)
Director: Rafael Duarte
Producer: Leonardo Edde
Supervision: Conservation International
淡蘭古道 Tamsui-Kavalan Trails (TKT) (2018)
Director: An-Yi Hwang
Executive Producer: Ci-tian Zhang
Director: Anthony Poulin
Producer: Ken Whiting
Producer: Brendan Mark
A Heliconia Production
Director/Cinematographer: Matt Miles
Produced: Matt Hunter
Photographer: Sterling Lorence
Riders : Matt Hunter, Fanie Kok, Hylton Turvey
SPONSORS & SUPPORT
Our audience is full of influential outdoor recreation leaders from around the world. Join us to make a powerful impression and support a community of stewards of our planet's cherished pathways.
Partner With Us